Day :
Keynote Forum
University of Cape Town, South Africa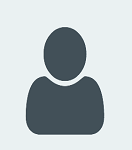 Biography:
Ademola has completed his PhD in Biology at the age of 35 years from the University of KwaZulu-Natal, South Africa. He is a postdoctoral research fellow at the Department of Molecular and Cell biology, University of Cape Town, South Africa where he co-supervises postgraduate students (Hons, MSc, and PhD) and oversees seed and cosmentic research projects. He has published 15 papers in reputed journals and has been serving as an invited reviewer for reputable journals.
Abstract:
Capsaicin (8-methyl-N-vanillyl-6-nonenamide) is one of the most important natural products in the genus Capsicum. Due to its numerous biological effects, there has been extensive and increasing research interest in capsaicin, resulting in increased scientific publications in recent years. Therefore, an in-depth bibliometric analysis of published literature on capsaicin from 2001 to 2021 was performed to assess the global research status, thematic and emerging areas, and potential insights into future research activities. Furthermore, recent research advances of capsaicin and its combination therapy on human cancer as well as their potential mechanisms of action were described. In the last two decades, research outputs on capsaicin have increased by an estimated 18% per year and were dominated by research articles at 93% of the 3753 assessed literature. In addition, anti-cancer/pharmacokinetics, cytotoxicity, in vivo neurological and pain research studies were the keyword clusters generated and designated as thematic domains for capsaicin research. It was evident that the United States, China, and Japan accounted for about 42% of 3753 publications that met the inclusion criteria. Also, visibly dominant collaboration nodes and networks with most of the other identified countries were established. Assessment of the eligible literature revealed that the potential of capsaicin for mitigating cancer mainly entailed its chemo-preventive effects, which were often linked to its ability to exert multi-biological effects such as anti-mutagenic, antioxidant and anti-inflammatory activities. However, clinical studies were limited, which may be related to some of the inherent challenges associated with capsaicin in the limited clinical trials. This review presents a novel approach to visualizing information about capsaicin research and a comprehensive perspective on the therapeutic significance and applications of capsaicin in the treatment of human cancer.